I'm Michele,
a wedding photographer in Tuscany
Photography is an important part of my life. At the beginning, it was pure fun, I wanted to test my skills experimenting new techniques, catching every single moment behind a camera.
When I was a kid, I loved stopping the time on the film. Subsequently I moved on to the digital side, discovering its huge potential and refining my technique.
I attended an art institute where I visually absorbed the works of the major painters and sculptors:
"I Macchiaioli" in the works of Giovanni Fattori; Silvestro Lega and Telemaco Signorini with their "photographics" angles; the Post-impressionism of Van Gogh and Paul Gauguin for the colour-combinations, the Futurism of Giacomo Balla for the movement and Michelangelo Merisi, known as Caravaggio, in the clever and shocking use of the lights and the shades.
It seems strange to talk about a pictorial Art, but photography in itself is a kind of Art (from the Greek "light" [φῶς- phôs] and "handwriting" [γραφή – graphè] it means to draw with the light). The painting is nothing but one "shot" aiming to represent or to distort the reality, making it always well balanced.
I put a great passion in my job and I consider myself very lucky for that because the union between these two elements is not always so obvious. This job, I mean as a photographer, absorbs a lot of my time.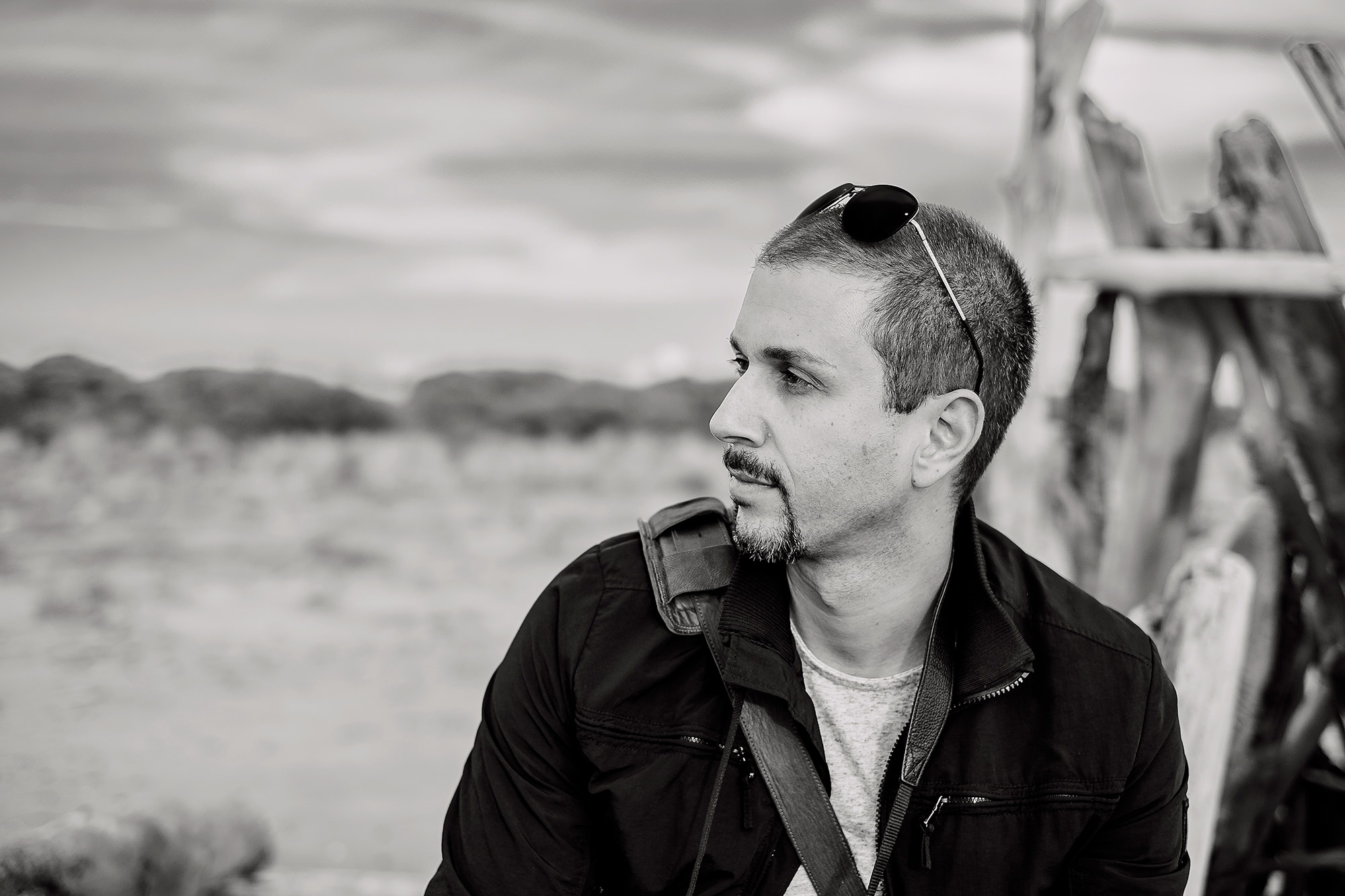 Devoting myself completely to my clients photos, it happens that I don't have time for my personal images. However, I try to leave enough time for something creative that goes beyond the clients requests. Being curious and not standing still helps to keep the mind active.
It is really in the weddings that my creative side succeeds in emerging, showing the best of its quality. I reveal the perception of the world that surrounds me including everything that may occur during such an important event.
All of a sudden, I must be ready to catch and to preserve those emotions made of once-in-alifetime instants. A gesture, a smile, a hand that raises just to gently land on the beloved face.
Every occasion is unique, pánta rêi (everything goes by), nothing can be stopped if it weren't for the photographic representation of reality.