Portfolio Weddings Tuscany
Portfolio Weddings Tuscany, Taste of Tuscany Marianne Iversen
Michele Ruffaldi Santori photographer in Tuscany
Wedding Official Photographer Marianne Iversen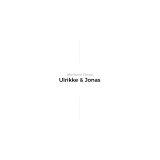 My photos emerge from pure passion. A combination between light, mind, hand and heart. Some of the elements that are inseparable to ensure that photography reach the eternity through the moment.
A photogallery made by the best shoots I've realized during my career. The best way to know my style, how I choose to tell and portray such an important event. From the bride's house to the restaurant, looking at every detail and catching the atmosphere.
This section wants to be my personal selection, not the best shoots, but a vision of my style, my way to catch such an important moment, a unique and once-in-a-lifetime event.